---
2013
---
2012
Smart Business, Social Business
2011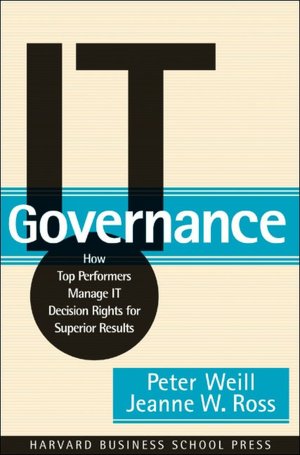 2010
The Learning Porfolio
Leadership and the New Science

2009
Introduction to Rubrics
Designing and Assessing Courses and Curricula
The book reflects the most current knowledge and practice in course and curriculum design and connects this knowledge with the critical task of assessing learning outcomes at both course and curricular levels. This edition covers timely topics such as: The growing role of faculty in accreditation, Scholarship and faculty rewards, Teaching and learning research, Meeting the needs of adult learners, Addressing the challenges of distance learning and Praise for Designing and Assessing Courses and Curricula .
Introduces a design model that maximizes the quality of learning by utilizing resources both within and outside of the classroom.
A Learning College for the 21st Century
ITIL v3 Service Strategy
Six Sigma Workbook for Dummies



OMG - BMM Overview (Business Model Motivation)

OMG - BMM 1.0 (Business Motivation Model)
OMG - BPMM v1.0 (Business Process Maturity Model)

OMG - BPDM v2 VOL 1 (Business Process Definition MetaModel)
OMG - BPDM v2 VOL 2 (Business Process Definition Metamodel)

OMG - SBVR v1.0 Semantics of Business Vocabulary and Business Rules

Supply Chain Council's Supply-Chain Operations Reference model (SCOR), v9.0
Balance Scorecard
Python: how to program
Learning Python
---
2008
Principles of Macroeconomics
Business Process Modeling Notation, V1.1


Competing on Analytics: The New Science of Winning
An Introduction to Information Theory
Agent-Based Models (Quantitative Applications in the Social Sciences)
5 Steps to Board Success: New Approaches to Board Effectiveness and Business Success
The PayPal Wars: Battles With Ebay, the Media, the Mafia, And the Rest of Planet Earth
The Origins of Order: Self-Organization and Selection in Evolution
RESTful Webservices - Representational State Transfer
Co-Opetition : A Revolution Mindset That Combines Competition and Cooperation : The Game Theory Strategy That's Changing the Game of Business
Hypnotic Writing - How to Seduce and Persuade Customers with Only Your Words
---
2007
Competitive Advantage Creating and Sustaining Superior Performance
BizTalk 2006 Recipes: A.Problem Solution Approach
BizTalk Server 2006
Pro BizTalk 2006
Pro EDI in BizTalk Server 2006R2
Professional BizTalk Server 2006
Producing Open Source Software: How to Run a Successful Free Software Project
Foundations of IT Service Management: based on ITIL
Metrics for IT Service Management
Theory of Modeling and Simulation
Foundations of MEMS (Illinois Ece Series)
Evidence Based Medicine (3rd Edition)
Presenting Windows Workflow Foundation
---
2006
Policymaking for a Good Society: The Social Fabric Matrix Approach to Policy Analysis and Program Evaluation
Social Policy and Social Programs: A Method for the Practical Public Policy Analyst (4th Edition)
The Accounting Game : Basic Accounting Fresh from the Lemonade Stand
Dynamic Scheduling with Microsoft Office Project 2003: The Book by and for Professionals
Essential Microsoft Operations Manager
Redefining Health Care: Creating Value-Based Competition on Results
The End of Medicine: How Silicon Valley (and Naked Mice) Will Reboot Your Doctor
The Business and Economics of Linux and Open Source
Succeeding with Open Source
Open Source Solutions For Small Business Problems (Networking Series)
Workflow Management : Models, Methods, and Systems (Cooperative Information Systems)
Presenting Windows Workflow Foundation
How to Build a Business Rules Engine, First Edition : Extending Application Functionality through Metadata Engineering (The Morgan Kaufmann Series in
---
2005
Secrets and Lies : Digital Security in a Networked World
Beyond Fear
Business Process Management (BPM): The Third Wave
XSLT and XPath On The Edge, Unlimited Edition
Business Process Management (BPM): The Third Wave
Business Process Change: A Manager's Guide to Improving, Redesigning, and Automating Processes (The Morgan Kaufmann Series in Data Management Systems)
IT Doesn't Matter-Business Processes Do: A Critical Analysis of Nicholas Carr's I.T. Article in the Harvard Business Review
Business Process Management (BPM) is a Team Sport: Play it to Win!
Building the Real-Time Enterprise : An Executive Briefing
The Real-Time Enterprise : Competing on Time with the Revolutionary Business S-Ex Machine
Automation Unplugged: Pinto's Perspectives, Pointers, & Prognostications
RF MEMS: Theory, Design, and Technology
Wireless Sensor Networks : An Information Processing Approach (Morgan Kaufmann Series in Networking)
---
2004
Microsoft BizTalk Server 2004 Unleashed (Unleashed)
Professional InfoPath 2003
Professional Software Development: Shorter Schedules, Higher Quality Products, More Successful Projects, Enhanced Careers
UML Bible
Essential ASP.NET With Examples in C#
Applied .NET Attributes
Expert C# Business Objects
---
2003

---
2002
Rath & Strong's Six Sigma Pocket Guide
The Six Sigma Way: How GE, Motorola, and Other Top Companies are Honing Their Performance
The Power of Six SIGMA
Beginning Java 2 SDK 1.4 Edition
Learning XML
BEA Weblogic(R) Server Bible